Optimum Nutrition Gold Standard BCAA
This product was viewed 5 times within last hour
Order in the next & your order should arrive by
Mon, Dec 07, 2020
First time customer? Use code HOLLA to get 10% discount!
Optimum Nutrition Gold Standard BCAA Train & Recover contains 5g of high quality BCAAs to help kick-start protein synthesis with a blend of electrolytes, antioxidant Vitamin C, rhodiola, and Wellmune to support your intense workouts.  With the Gold Standard of Intra Workouts you can stay in the game.
Optimum Nutrition Gold Standard BCAA Train & Recover features:
Light, refreshing and easily drinkable

5g BCAAs in 2:1:1 ratio

Performance support from electrolytes

15% of DV of antioxidant Vitamin C

Endurance supporting rhodiola

Wellmune to support immunity

250 MG of Performance Supporting Electrolytes

Just 15 Calories Per Serving

Banned substance tested
Before training, you want to boost energy and focus. Then there's your post-workout protein shake to help kick-start recovery. In the gym, during your workout, BCAAs can help spare muscle tissue from breakdown and electrolytes can help support your performance during intense training. The patented ingredient Wellmune can also help support your immune system so you can hit your next workout. This endurance supporting powder was formulated to be highly drinkable with light refreshing flavors to encourage steady sipping throughout extended training sessions.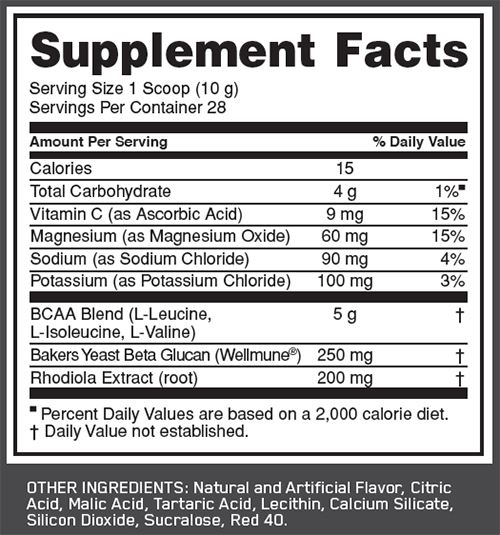 We will try to dispatch your order within 1 business day once we have confirmed that we have accepted your order and received all amounts payable for your order.
If we are unable to dispatch your order within this time frame we will  contact you and advise you of the expected dispatch date. We will provide you with email confirmation of dispatch within 3 working days of dispatch.
Although we will endeavor to meet delivery time frames where possible, all delivery time frames are estimates only and we will not be liable for any loss, expense, or other damage caused by any delay in delivery.